NEW: SOUL² & INFINITY XX Control Bar
Official product launch on April 30, 2021

We are proud to present, just in time before the season starts, the second generation of our bestseller SOUL! The SOUL², the perfect all-rounder pleases the eye with the noble TX-Light look and combines sportiness with versatile character. The newly designed internals simplify launching, save weight, and distribute forces perfectly to the profile. Sticking with longer product cycles, the new TX-Light cloth with Triple-Ripstop thread and increased tear resistance ensures durability and value retention, all important for the SOUL²!
The must-have for this year's summer season flies perfectly in combination with the new INFINITY XX Control Bar.  Skywalk is celebrating its 20th anniversary this year and what could be timelier than giving the classic FLYSURFER Control Bar a facelift. Clean and functional, the INFINTY XX Control Bar comes with a new bar grip, short Front Line Safety, and high-quality Quick Release.
SOUL²
HIGHLIGHTS: SIZES: 6 / 8 / 10 / 12 / 15 / 18 / 21
// EASE OF USE TECHNOLOGY: Closed-Cell Foil Kite
// EFFORTLESS BOOSTING FOCUS: Freeride, Big-Air, Travel
// TX-LIGHT CONSTRUCTION SKILL LEVEL: Beginner - Advanced
The legendary flight characteristics paired with maximum ease of use offer maximum performance
for any riding style. Sporty or comfortable, a kite that takes your riding to the next level. The SOUL²
offers confidence-inspiring stability, intuitive handling, maximum durability, and lasting value for many
years to come.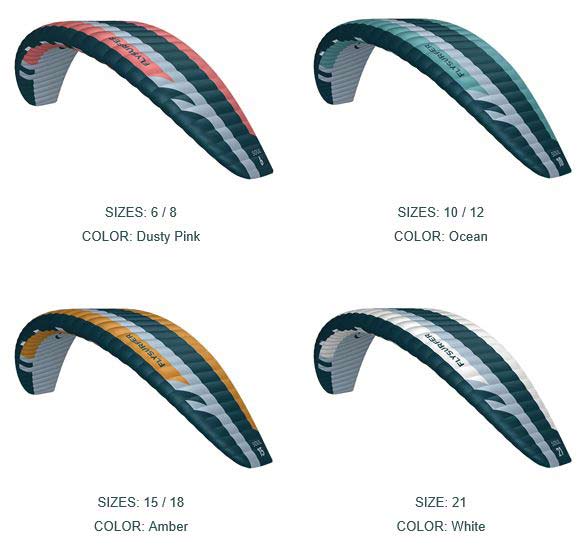 The INFINITY XX Control Bar: precise, comfortable, authentic. The FLYSURFER system with
automatic turn-out function for board-off and rotation lovers. For foil kite lovers, the INFINITY XX
is the perfect complement to our hangtime machines; The anniversary FLYSURFER Control Bar
with the greatest comfort to infinity and beyond!
HIGHLIGHTS:
// INFINITY SYSTEM SIZES: [M] 50cm, [L] 60cm
// PU COATED DEPOWER LINES TECHNOLOGY: 4 line control bar
// MICROFIBER EVA GRIP FOCUS: Freeride, Airstyle
SKILL LEVEL: Intermediate - Professional