HIGHLIGHTS: SAIL PRE-TENSIONING
ERGONOMIC STRUT SHAPE
ADVANCED WINGTIP-TWIST

Easy to use for all levels and styles of wingfoiling. We found an outstanding balance between acceleration, stability, and agility. The TAO spins around confidently and reengages immediately with the power to continue your way. It perfectly glides overhead during transitions, even when entering a maneuver at full speed. The wing always strives forward and quickly pushes upwind, leading to a massive pop and an easy takeoff.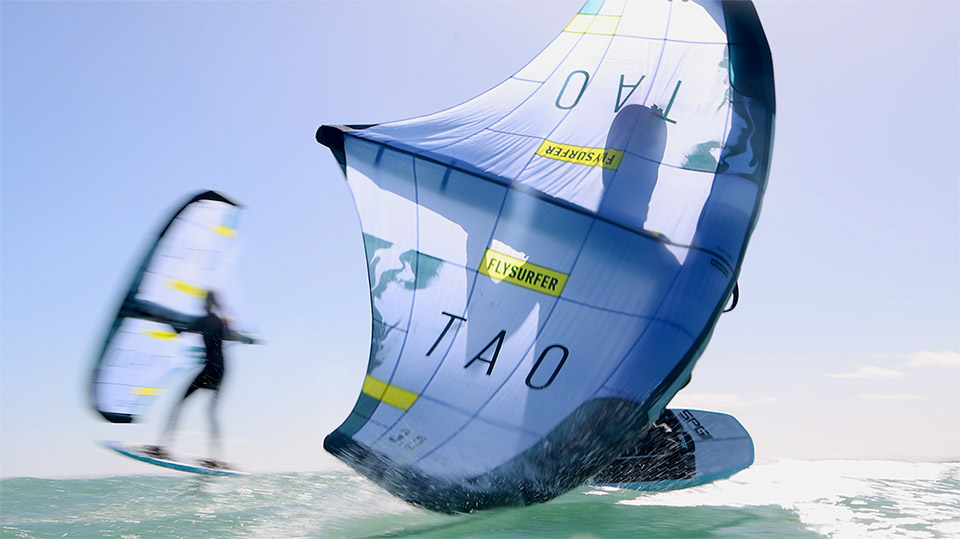 RRP incl. VAT:
2.5 € 789,00
3.0 € 839,00
3.5 € 879,00
4.0 € 929,00
4.5 € 969,00
5.2 € 1.029,00
6.2 € 1.089,00
7.0 € 1.149,00
SIZES: 2.5 / 3.0 / 3.5 / 4.0/ 4.5 / 5.2/ 6.2/ 7.0
TECHNOLOGY: Lightweight surf wing, two air valves, soft handles
FOCUS: Wave, Freeride, Freestyle
SKILLS: Beginner-Professional
Scope of Delivery TAO Surfwing
UNIVERSAL BAG
TAO Waist Strap
TAO Leash
TAO Arm Strap
Wing Safety Guide
Repair Kit