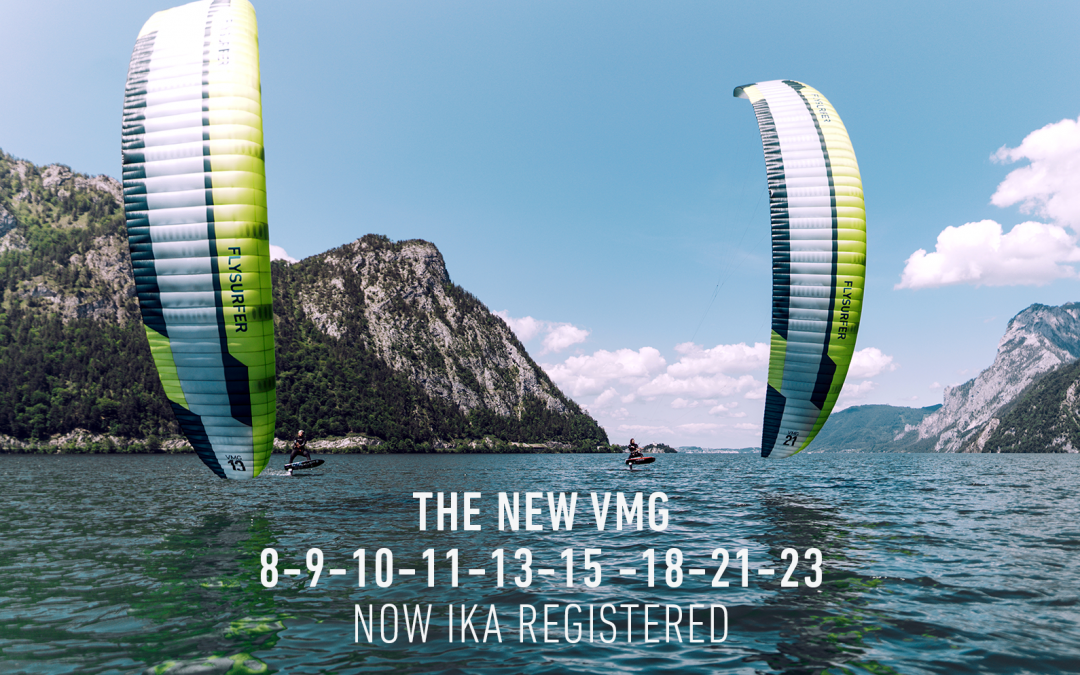 After a successful factory inspection, we are happy to announce that our new VMG2 has been approved and registered by the IKA Technical Committee as registered series production equipment for the Formula Kite Class.
The latest FLYSURFER innovation set to make history as the most advanced kite design for the new Olympic sport!
The FLYSURFER VMG2 is the world's first Two-Level foil kite with a supported profile technology approved as Formula Kite registered series production equipment. Kite designer Benni Boelli's masterpiece is built to be the fastest kite around a racecourse, its name reflects the aim: Velocity Made Good
VMG2
The VMG2: revolutionary, highly efficient, extremely fast. The FLYSURFER technology showcase is a masterpiece of German engineering specially developed for the Olympic hydrofoil kite racing sports. Tested in competition, untouchable on the racetrack, easy to maintain. Increase your performance and leave your competition behind!
// 2-LEVEL BRIDLE DESIGN (A, B)
// RIGID AIRFOIL
// SPEED MODE

FOCUS: Hydrofoil, Race
TECHNOLOGY: Closed-Cell Foil Kite
SKILLS: Professional
SIZES: 8 / 9 / 10 / 11 / 13 / 15 / 18 / 21 / 23
TERRAIN: Water / Land / Snow
The VMG2 total package includes:
1x VMG Kite-only
1x VMG Kitebag
1x Fiberglass Rod Set
1x Repair Kit
1x Kite Safety Guide
RACE Control Bar
The RACE Control Bar: smooth, functional, compact. This RACE bar is a perfect balance between ergonomics and rigidity thanks to the highest quality materials and components. The fastest and most precise trimming ever, without compromising durability. The cockpit of choice for winners.
// LOW FRICTION ADJUSTER
// CARBON INFUSED BARSTICK
// DYNEEMA COVERED DEPOWER ROPE


FOCUS: Hydrofoil, Race
TECHNOLOGY: 4 line control bar
SKILLS: Intermediate - Professional
SIZES: [M] 55 cm
TERRAIN: Water / Land / Snow