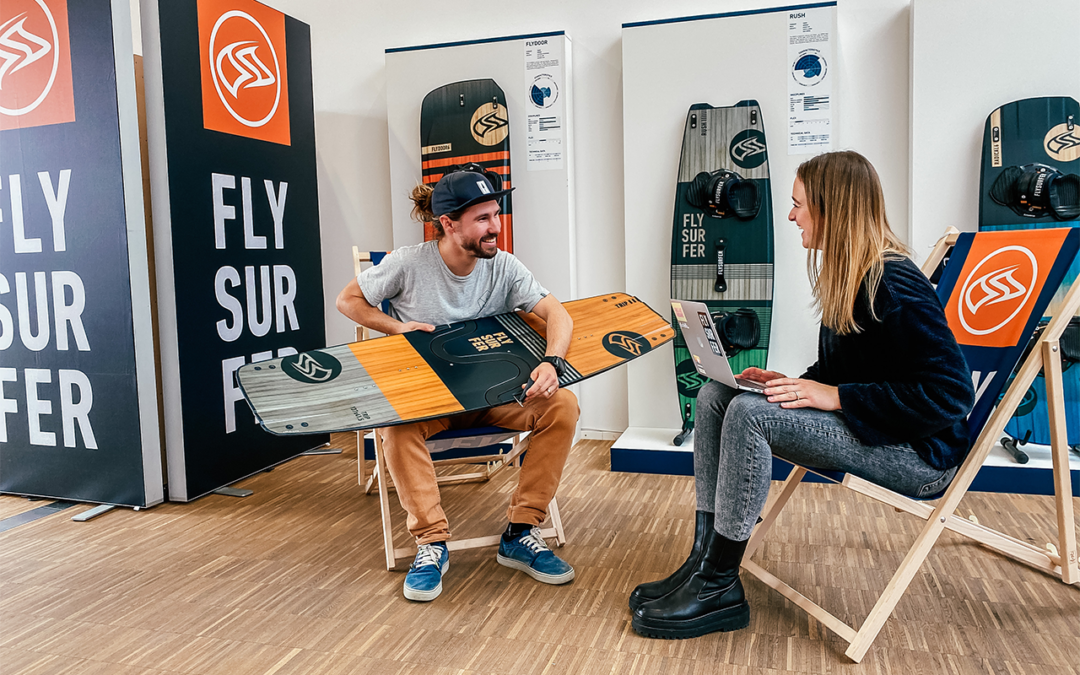 I: What is the new TRIP about?
M: The goal with the new TRIP was to make traveling as smooth as possible, without losing performance of your riding style: no matter if you go to the next spot by plane, car, train, bike etc.
I: Explain the design you have used for the split mechanism and how it works?

M: We have a separable PU connecting system, which connects the 2 sides of the board and you fix it with 2 pins. The pins are strategically placed, so there's no limitation in flex.
I: What is the advantage of the TRIP?
M: Besides the handy packing-benefits, the flexible PU split connector allows a similar feedback as a board without a split function. The other benefit of the connector is that you can completely take it off the board, meaning you can "shorten" the board when packing and it can be exchanged.
I: What about the fins?
M: The classic pre-travel fin screw-unscrew game is over. For the TRIP we are using a special FIREFIN setup, where you can mount them to your board with only one click, which make it also convenient for travel.
I: What sort of riding style would the TRIP suit?
M: It is made for easy freeriding. It doesn't matter if you want to go big or if you want to simply cruise around. The TRIP is a true Allrounder.
I: How does the board feel in comparison to the RUSH or RADICAL?
M: This board combines the RUSH and the RADICAL. Due to the stiffness of the board and the progressive concave outline design it allows incredibly smooth riding.

TRIP VS RADICAL
TRIP
+ Edge control
+ Fast landings
+ Cuts through choppy water
RADICAL
+ Early planing
+ Damping
+ Upwind performance
TRIP VS RUSH
TRIP
+ Early planing
+ Carving
+ Upwind performance
RUSH
+ Edge control
+ Damping
+ Pop